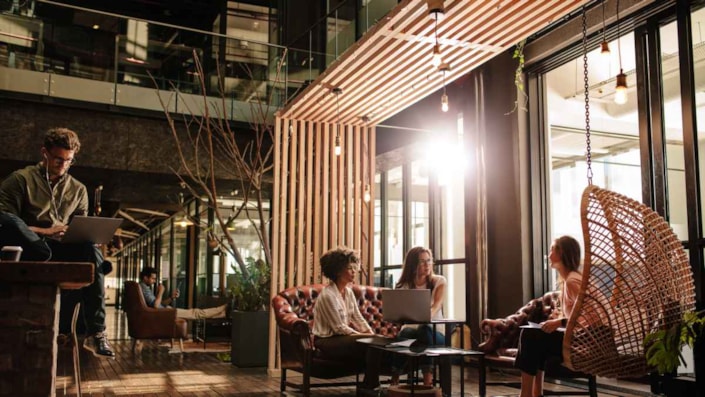 Sista ansökningsdag: 2023-10-01 - Solna
Group Business Controller – IT Controller
Do you want to make a real difference and make decisions that improve people's everyday lives? Group Business Controller at NCC, we can offer you just that! You'll get the opportunity to work in an environment influenced by sustainability, digitalization, and innovation! 
We are building for the future – are you ready to help us?
The construction industry is currently facing a development leap where the change agent is spelled digitalization. NCC is leading the way by developing our business and future proofing our IT platform. We are currently recruiting IT professionals who thrive on becoming important players in our digital transformation journey, taking construction to new heights through IT. 
You will join the Group function "Finance & IT", which leads NCC´s strategic development and major change programs in the business. Finance & IT is NCC's development and delivery function for Finance as well as IT, Operations Development, and Research & Innovation. We are a Nordic organization with 250+ employees working together closely under one common management. Cooperation in- and between units is key for us to deliver value to NCCs business areas, and therefore we have adapted an Agile team-based setup with focus on collaboration, people and efficient delivery and development. 
Your role and responsibilities
The role as Group Business Controller at Finance & IT contains a wide spectrum of tasks in an interesting environment. Your main focus will be on Project Management Office and Information & Technology (I&T) but tasks might vary based on priorities and where your skills can leverage the most.
In the role as IT Controller, you will;
Enable decision making by providing IT management with relevant and accurate analyses regarding the group's cost management. Financial follow-up on different levels including services, categories, products agile teams and ad hoc tasks. 
Be responsible for monthly, quarterly, and annual closing and analysis, as well forecast and budget of IT cost within the NCC Group.
Support the IT project organization with follow up CAPEX and OPEX that are partly IT driven with investments portfolios/programs. Work within the development team to support the budget, forecast and financial follow-up. 
Be a financial bridge between the project's handover to maintenance, including support in business case and follow-up. 
Have a key role in developing and implementing value adding financial steering as part of operations. 
Drive continuous improvements and you will contribute with rethinking, new thoughts, and recommendations within the controller group. 
Make effective and pragmatic recommendations to address issues and to add value to the business. 
Help maintain and improve presence and reputation across the NCC Group. 
Your profile 
You, who have the right attitude and interest in our business, and in your own development. You have good communication skills since the role is very much about working close to different stakeholders and supporting them. You enjoy, and value, learning new areas outside your comfort zone and you are comfortable working within a changing business.
Basic qualifications are:
Bachelor's and/or master's degree in accounting, and/or Finance.
At least 5+ years of established experience of controlling (meriting if you have supported IT).
Meriting if you have previous experience from accounting and/or auditing.
Knowledge in accounting standards such as IFRS and IAS is a plus
Good knowledge in Microsoft tools (excel, power point, power-bi)
You are structured, self-going and take responsibility for set targets and deadlines.
Fluency in both written and spoken Swedish and English. 
Additional information 
This position is located at our Head Office in Solna. We do apply a flexible way of working and strive to collaborate digitally as much as possible. In accordance with NCCs safety culture we conduct background checks on final candidates.  
Contact and application
Please register your application and CV below. Selection is ongoing. Please apply no later than October 1st, 2023. For further information on this position, please contact Cihan Bendav, Head of Group Business Control, 073-709 36 07 or Karin Österman de Wall, HR Recruitment Specialist, 079-078 72 10.
Welcome with you application!  
About NCC
At NCC, you become part of an organization with good values, high environmental awareness, and a strong will to succeed together. Every day, our more than 12,500 employees make decisions that improve people's everyday lives, both today and tomorrow. Here you work in a strong community together with committed and professional colleagues who are driven to learn new things, achieve goals, share experiences, and make a real difference together. We challenge ourselves to drive development and create sustainable solutions that move society forward with new knowledge.
We kindly but firmly decline contact with recruiters and sellers of advertising or staffing solutions.
Kontaktpersoner: